Bio
Jay Harmony, a dynamic singer/songwriter is an artist to watch over the coming years. Her voice has been described by audiences across Canada as unique, powerful and soulful. Raspy, yet delicate, sassy yet classy, a versatile singer/songwriter, her performances will enthrall you. Fans across Canada are connecting to Jay Harmony more and more in admiration of her energetic and engaging performance style. Down-to-earth and humble; you will love her singing just as much as you will her personality. Her musical journey is like Motown meets R&B with a dash of Jazz and reggae wrapped up in a lot of soul.
Jay's performance selection ranges from popular covers to original tunes. Not only is Jay Harmony a phenomenal singer/songwriter, her stage presence is captivating. She embodies the rhythm in blues and the class in pop; but most importantly, she is an artist that uses her gift to lift spirits and touch lives. She gives her heart, soul and truth through her musical renditions and never disappoints.
Jay has performed on stage alongside popular artists such as Gregory Isaacs, Culture, Mutabaruka, Amy Sky, Dobby Dobson, Josey Wales, Admiral Bailey and Many others. She has graced the stage of many large venues including The Toronto Convention Centre, the Rose Theatre, Hilton's hotel and conference Centre, The Rogers Centre and Massey Hall – home of many legendary performers such as the Rolling Stones.
It is chilling to listen to Jay's beautiful voice as she transitions from raspy to silky so effortlessly in her performances. She has won several urban music awards including "Most Promising New Artist" and "Top Female Vocalist". With Jay's own personal brand of powerful vocals and talented remixing, she has rerecorded such hits as "No One" by Alicia Keys, "I don't want to cry" by Mariah Carey and "Borderline" by Madonna. Her versions are playing on radio stations across the GTA.
Jay released her single "All Gone" on August 28, 2013 and it is doing really well!
Music
Artist

Jay Harmony (aka jay Davis)

Released

Oct. 10, 2016

Genre

R&B, Pop Reggae, Tropical R&B
Artist

Jay Harmony

Released

2015

Genre

Reggae
Artist

Jay Harmony

Released

August 28, 2013

Genre

Reggae
Tour
Upcoming shows and appearances
Past shows and appearances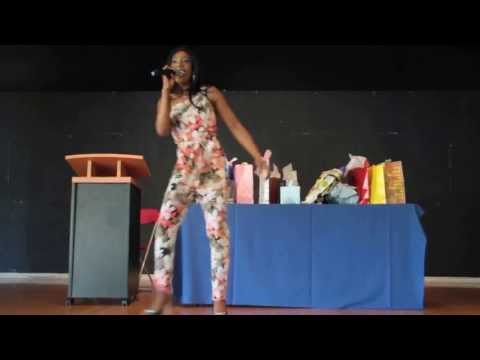 Fatal error: Allowed memory size of 67108864 bytes exhausted (tried to allocate 25233 bytes) in /home/content/77/11714977/html/wp-includes/wp-db.php on line 2004